Message from WMC 2023 Chair
I am pleased to announce that the Call for Abstracts is now open for the 26th World Mining Congress (WMC), which will be held in Brisbane, Australia from 26 – 29 June 2023.
The first time in Australia, the Congress will be hosted by Australia's national science agency, the CSIRO and supported by government, industry and academia. The WMC 2023 will feature cutting edge content from globally renowned industry and thought leaders and experts, giving you latest information with depth, breadth and scale.
Inaugurated in 1958, the World Mining Congress (WMC) is the leading international forum for the global mining and resources sectors.
The WMC 2023 is taking place when the world is changing rapidly in very profound ways, and will focus on Resourcing Tomorrow: Creating Value for Society. It will examine the world's future economic and social dependence on resources, considering major issues like environmental sustainability, climate change, digital transformation, disruptive technologies, and our future workforce.
Plenary speakers already confirmed include:
Mike Henry, Chief Executive Officer and Director, BHP
Jakob Stausholm, Chief Executive, Rio Tinto
Mark Cutifani, Chief Executive, Anglo American
Tom Palmer, President and Chief Executive, Newmont Corporation
The WMC 2023 will feature over 350 speakers and 200 exhibitors, alongside daily keynotes, in-depth panel discussions, and exciting special symposiums. Stay tuned as more info about the speakers and the program will be revealed regularly. View the latest information here.
I commend this opportunity to you and invite your participation and your expert contribution through your submission of abstracts for this premier global mining and resources event.
I look forward to welcoming you to Brisbane!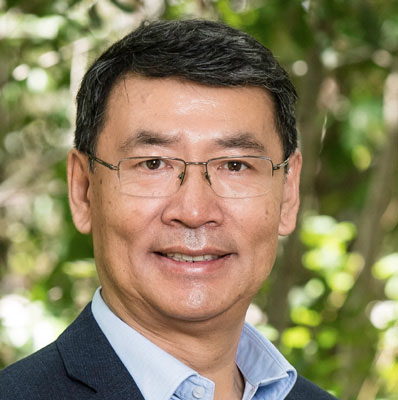 Dr Hua Guo
Chair
26th World Mining Congress